Oure service:Forging
Open die forging: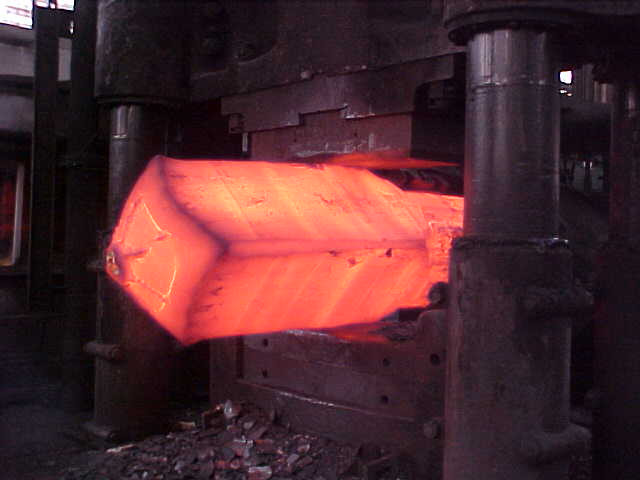 Radial Forging for X120Mn12 Pins



We forge high manganese steel parts in numerous shapes and a wide range of dimensions in small and large production runs

.
Capability in open die forging:
free-form forging for more than 15 years.
The following indicate some of the possibilities in our vast range of products and services:
Forging units
5 MN hydraulic press

2,500 kg hammer

Maximum parameters:
Cross-section 400 mm
Weight 2,000 kg

Final dimensions:
All common materials can be processed, e.g.
High Manganese steel(Mn 11--14%)

X90CrMoV18
Freeform forgings

Perforated rings

Rolling and welding split bushing

Forged discs and plates

Shafts with shoulders and other contour elements

Contour forged bars

Curved forged products

Forged products with flame-cut contours
Forging dies and jigs are manufactured and assembled in our own toolmaking shop.
.